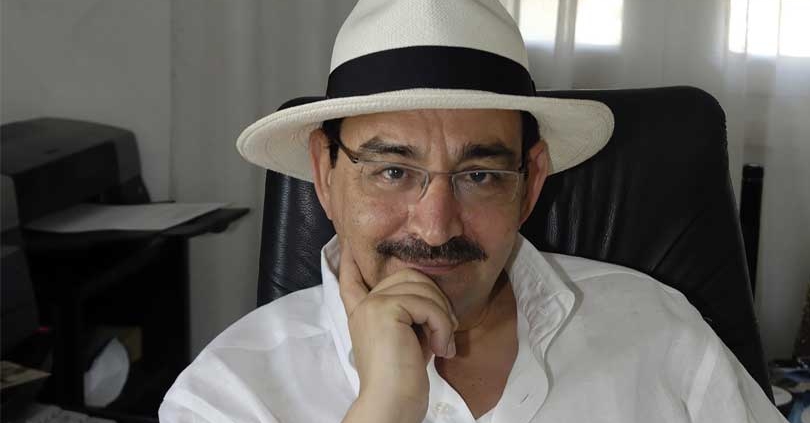 In 1949, in Derb Lingliz (an ancient neighborhood in Casablanca), Mohamed TANGI was born. He quickly rose to become an important figure in the history of preserving the heritage of both Morocco and Casablanca.
This great history lover is committed to a special mission: collecting all documents, objects, films, and other items related to the history of Morocco's main economic center.
He travelled the country and delved in its archives for more than 20 years looking for rare finds to enrich his collection. His house is a small museum which displays a forgotten era of which little is known today.
As he started with books, he quickly realized how little was known of the city and how difficult it was to find information and resources. Consequently, he started collecting photos, stamps, posters and, subsequently, any object steeped in Casablanca's history.
Driven by an insatiable hunger for knowledge and the inexhaustible desire to widen the circle of his love for Casablanca: postcards, local products packaging, memorabilia from local notables etc. his quest seemed endless.
TANGI rejects being called a "collector", he prefers "passionate". He draws his passion from his interest in the spaces of Casablanca and in meeting its people. With tens of thousands of photos, articles and items of all kinds in hand. His passion today continues to at the pace of his discoveries and the knowledge acquired through these objects no matter how insignificant they may appear.
Taking part in various cultural activities such as curating for museums or lending items from his collection for film projects, Mohamed TANGI is proud to share his passion, his vision of his birthplace and show and preserve the elusive Casablanca.
Pour en savoir plus, consultez :
https://www.maghress.com/fr/lagazette/20039
https://web.facebook.com/533514763429775/posts/533592106755374/
https://www.metropolitancasablanca.com/wp-content/uploads/2020/07/Tangi.jpg
500
810
admin
https://www.metropolitancasablanca.com/wp-content/uploads/2020/02/logo_metropolitan.jpg
admin
2020-10-21 07:44:32
2020-10-21 07:44:32
Mohamed TANGI: zoom on a collector